Upcoming Events
Curabitur non nulla sit amet nisl tempus convallis quis ac lectus. Vestibulum ante ipsum primis in faucibus orci luctus et ultrices posuere […]
Join Now
The New Reality
is Closer Than You Think
Introducing next-gen VR technologies. With Steve Han from Google Inc
Mihali Stavlas is a consummate professional. I have had the distinct pleasure of seeing several of his presentations, both here at AMA Iowa events as well as several national AMA Leadership Summit conferences. Mihali brings the perfect blend of valuable insights, storytelling and humor, to craft a delightful learning experience. He has the rare ability to take a vast amount of marketing data, details and tactics and make them accessible to marketers from all types of organizations, large and small. I cannot recommend him highly enough and look forward to the next opportunity I have to hear him speak.
Mark Nickel
VP of Programs for AMA Iowa
Mihali delivered a keynote experience complete with energy, humor and powerful marketing insight to inspire our audience. Praises for his honesty about marketing failures and relatable challenges that even he encounters, but more so the thought-provoking ways he brought customer experience to the forefront for brands and how each of us can create a similar culture if we just tap into emotions.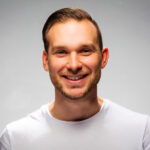 Mihali Stavlas is an incredible powerful speaker. Listening to his ideology on Branding in the marketplace was a breath of fresh air. I honestly believe that he is a catalyst for his expertise and will be the driving impetus for brands all over the world to galvanize a new era of branding that spring boards from the methods Mihali teaches.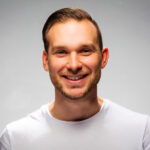 Brentley Wright
Principal, Wright Financial Group
MIhali's presentation about the value of CREATIVITY inspired me to go beyond pursuing productivity, and celebrate POSSIBILITIES. His talk motivated me to shift how I provide exercise training and massage therapy.  As a result, I remember again how satisfied I feel when I instruct others to move and express themselves authentically.  With contagious enthusiasm, Mihali educated us how to benefit from the POWER and JOY of being CREATIVE.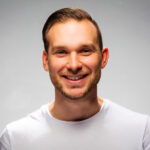 Rebecca Grossfeld
Mihali is an amazing storyteller and presenter that not only keeps the audience engaged, but makes the story relatable to a variety of audiences. He goes above and beyond to make sure that his colleagues get what they need to succeed. Mihali makes it easy to ask questions that drive results.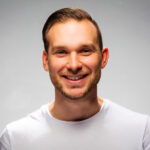 Afton Palmer
Talent Acquisition Coordinator at pep, LLC
I recently heard Mihali speak at EPIC in Business, and I have definitely noticed a shift in my lens. I'm very administratively minded and thought only "right-brain people" were creative. Mihali helped me value my creativity and appreciate how my business needed it. He took away the scary and helped me feel excited to run after it!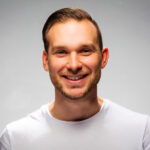 Molly Farhangi
Professional Organizer at Simplify Home Organizer
GET THE MONTHLY INSIGHTS
Get new writing, useful ideas, fresh inspiration delivered to your inbox. It does not get better than that!
Our Services
Our Edu Center is providing top services and top quality. Phasellus nec sem in justo pellentesque facilisis. Suspendisse eu ligula. Suspendisse non nisl sit ametvelit hendrerit rutrum.